RESALE CERTIFICATES
REQUESTING CHANGES TO YOUR PROPERTY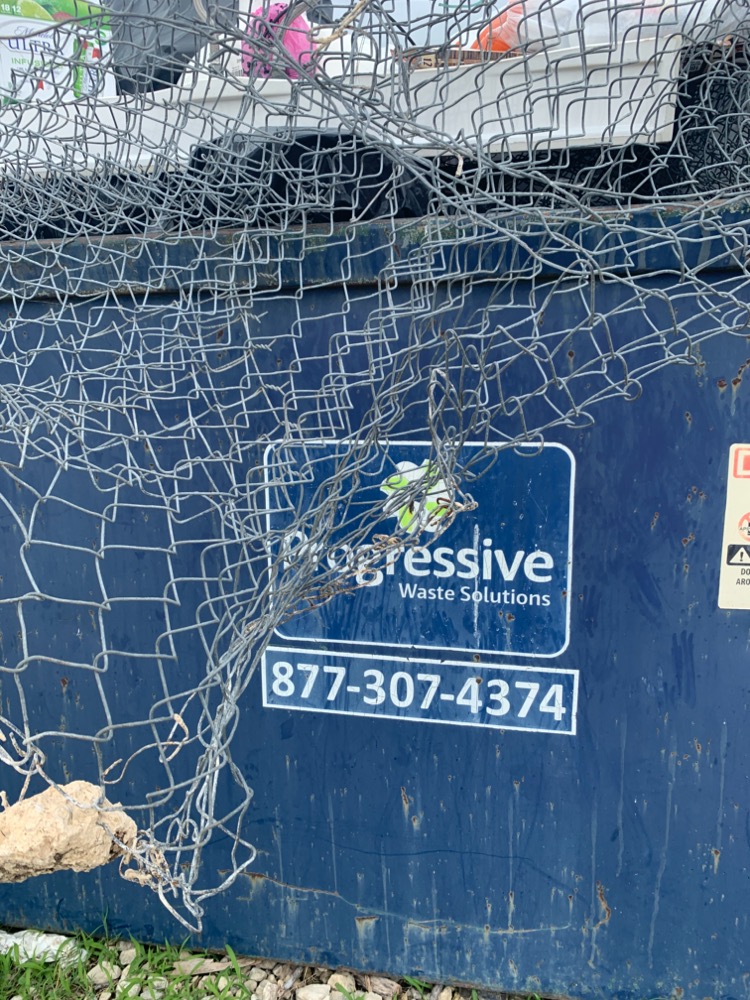 The Dumpster is for RV, tent, pavilion and property owners enjoying our park.  Please take a picture and text me, if you see people dumping their personal trash so I can post it.  Thank you.
Please be advised that a white pick up truck dumped fencing material in the park dumpster. I did not catch the time of entry, however, they exited the park a few minutes ago at 7:41 pm in the event you can check exit card swipe.  The dumpster is probably now full and registered guest for this weekend may not be able to use it. This same truck is a regular user of the dumpster.

CSPOA Decals (same ones, we do not change out every year) MUST be displayed on the lower left corner of your windshield above the Motor Vehicle tag.  All guests MUST have a Guest Pass or paper with the lot number of the property owner.  If you do not have decals or cards, you can request them on our website cypresssprings.org.  You will need to register to do this, which all property owners should do this to receive all CSPOA information.  Neighborhood Watch and any property owner has the right to question someone not display a CSPOA Decal or a Guest Past.

Water problems due to the freeze have been repaired.  If you see any leaks or problems contact us through our form on the website so we can take care of the problem quickly.  **If you see any problems with the toilets or fixtures, let us know ASAP.  Recently someone shoved lots of toilet paper down the men's toilet that cost close to $300 to fix.  The sooner we find out about foul play, the faster I can check the card reader to see who accessed the park and/or bathhouse.

Park Gate is working.  Please submit a request if you need cards.  If you scan your card and it does not work, text me (210-865-1454) your last name and card number.  I can go edit your card information to allow it to work.       

Electronic Ballot Part 1 can be found on the Community Calendar, February 15th.  Please vote, one time per lot.  Thank you.

Burn Ban is OFF (per website)
TCEQ Laws For Outdoor Burning when the County Burn Ban is not in force:

RV Slots (Please check Community Calendar for availability)
Memorial Day - FULL
July 4th - 1 RV Space available
Labor Day - 11 available

Political Signs
CC&R permits ONLY for sale signs and owner identification signs.  State law forbids POAs to restrict political signs from 90 days before an election to 10 days after. ELECTION CODE CHAPTER 259. POLITICAL SIGNS 


CSPOA Annual Dues Information
You will be emailed your invoice for 2021 dues about the 2nd week of December. From the emailed invoice, you may pay online with credit card or bank draft, or can drop a check off at the mailbox at the park.  Thank you very much for being proactive!
Annual Dues are due on 1/1/2021 and are late after 1/31/2021.
Dues are $120.00 for a single lot and $240.00 for two or more lots.
Payments may be sent to the POA at 1301 Phantom Rider Trail, Spring Branch, TX 78070.
Invoices are sent by mail ONLY when late charges occur.  If you have not received one as yet or wish to pay on-line, send your email to [email protected] and one will be sent to you.

ACC Reminder
All structures and designs that add value to your property, require a submission to the ACC Committee for their approval.  Visit the Requests & Contacts page and then ACC Request to view the requirements to submit.

Monthly BOD Meetings
The Board will be meeting the 3rd Monday of each month at 6:30 at our River Park or on Google Meet due to COVID19.  See our Community Calendar for our Meet address.

Park Reservations
We have 11 RV areas ($20/night) and 5 tent areas ($5/night) that are marked off and fees go towards grounds,maintenance, and utilities (electric & water). These are first come, first serve basis, the areas are on the Park map on the River Park page. See the Community Calendar to know how many reservations have already been scheduled.  We ask that you continue to practice safe Social Distancing. The link below has additional information that was provided by Comal County. 
Comal County COVID information 
New Braunfels information 

We have 2 fire pits at our park, one by the tent area and one closer to the river. When building a fire take into consideration the wind speed and safety for all.  Park closes at 10:00 so remember to show respect to neighbors who live close to the park and other campers.

OAK WILT
When trimming your oak trees, a scar must be painted within an hour of the cut. Tar paint is the best paint to use. Please help us keep our property values, we don't want OAK WILT to destroy our beautiful community. Thank

Unknown Cards
Please contact me (text or call 210-865-1454) if you own the following park cards so I can update the system:
32128 and 32129; 44776; 64153 and 64154; 63631


CSPOA Annual Meeting TBA
Please read the 2020 Annual Meeting draft located under the Board Meetings Tab.  We will be voting on 3 Board Member positions and 1 ACC Committee Member.  Dates TBA.

Our History
Cypress Springs Development is a community of near 500 residences on tracts of land ranging from half an acre to over 5 acres in size. Our community sits along a stretch of the beautiful Guadalupe River in Spring Branch, Texas at the cusp of the Texas Hill Country. We love our river, the hills, the wildlife and our quiet living. If you find yourself with an opportunity to become a part of our wonderful community, you should take advantage of it and start living the good life.

Our Little bit of History:
       A significant portion of Spring Branch (known today as the Cypress Springs development) that borders the Guadalupe River was first settled by German native Adam Becker (1815-1901)
       Becker journeyed to Texas in 1845 to join Prince Carl of Solms-Braunfels in establishing a colony on behalf of the Adelsverien, also knows as the German Emigration Company.  Becker contributed to the building of Fredericksburg, Texas, and assisted with other aspects of the colony.
       He married Elizabeth Monken and by 1852 had established his homestead on what is now Phantom Rider Trail in Spring Branch.  On his homestead he raised cattle.  The house he built for his family, which was privately restored in the first decade of the 21st century, was constructed of locally quarried stone and hand-hewn cypress from the banks of the nearby Guadalupe River.  Adam Becker became a United States Citizen in 1860 and upon his death in 1901 was buried in the cemetery on his homestead.  The headstone is located on the back end of the original property, not at the family cemetery.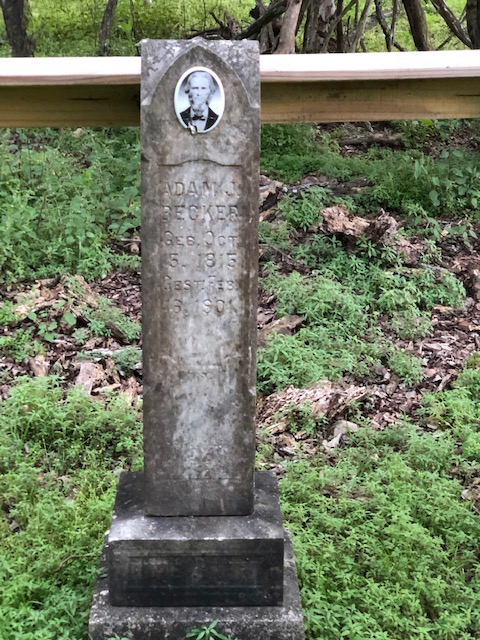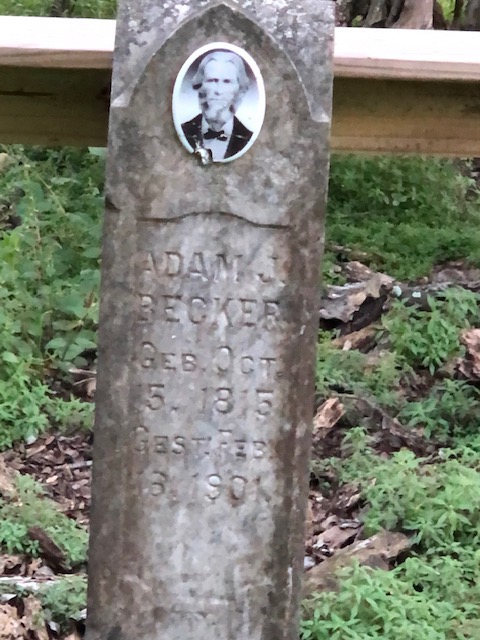 Thank You Steven Dunn for the beautiful photos of our neighborhood and wildlife.